Home >> Safe Breaker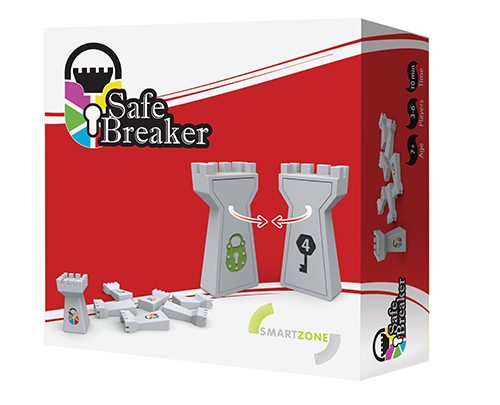 Description:
A combination of memory, questioning and deductive reasoning to decipher your opponent's hidden code in order to win the game. The hidden codes consist of a colored lock and a numbered key. These codes are used to open the chamber hidden beneath the Million Fortress Knights Battalion. Each Knight (player) knows only one part of the code (a colored lock and a numbered key). By asking questions and making inferences from the answered received, they are tasked with solving the code of each and every other player.


The Object:
Win the game by revealing your opponents hidden code. If your code is guessed you are eliminated. The last player to remain has the hidden code that will allow them to BREAK into the SAFE!

Content:
12 designed magnetic parts


SAFE BREAKER RECEIVES THE NATIONAL PARENTING CENTER'S SEAL OF APPROVAL:
http://the-parenting-center.com/safe-breaker/